COMING SOON:

SKY TEMPERATURE MONITOR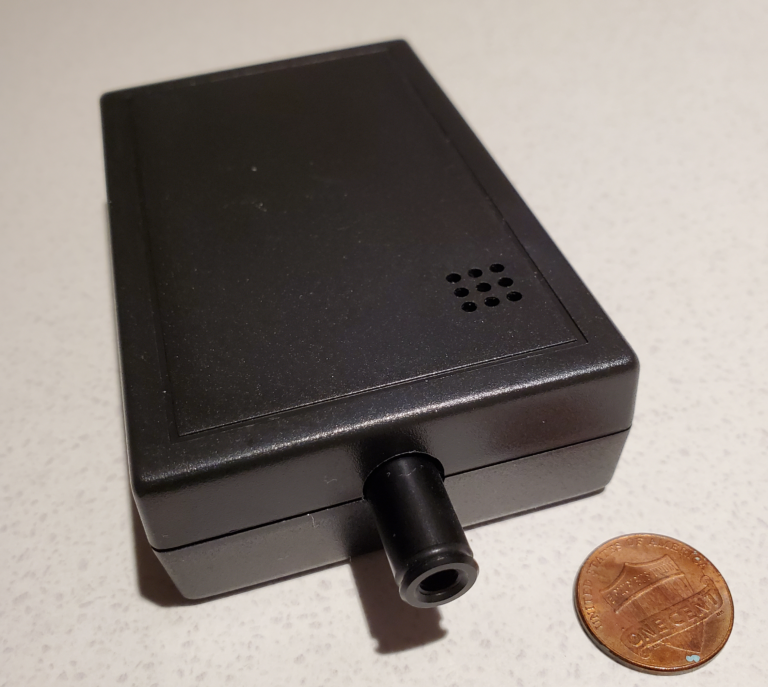 Sky Temperature Monitor is an IR based instrument for measuring sky transparency during the observing or imaging session. It measures the apparent Sky temperature by extrapolating from observed emissivity. Since water vapor is a heavy absorber in mid-IR range, any clouds or even the atmospheric vapor will have profound effect on the readings.
The instrument should be mounted to the front of the OTA, pointing towards what the telescope is observing. Its narrow, 5 degree, field of view will ensure that the observed area is in very close vicinity of telescopic FOV. In the event that a cloud starts to encroach towards the observed area, it will become very evident by observing the IR measured temperature and the standard deviation charts.
In addition, by observing the magnitude of the Sky temperature variance it is possible to gage the seeing and track its changes in real time: Since seeing is produced by the inhomogeneities of the real part of the air's dielectric, and since both temperature and water vapor density affect this parameter, we would expect that the variability of the Sky  mid-IR temperature would correlate with the low-altitude component of the atmospheric seeing.
Features:
Sky Temperature and Sky Delta to detects even smallest cloud whiffs
Atmospheric Perceptible Water column in mm
Ambient parameters such as Temperature, %RH and Dew Point
Dew Point Alarm
USB and Wi-Fi Connectivity
ASCOM drivers for supported readings
Native monitoring application for all encompassing data monitoring
USB Powered
Sky Temperature Monitor Specifications
| | | |
| --- | --- | --- |
| STM (Sky Temperature) |   |   |
| Range | -70 to 60 | degrees C |
| Resolution | 0.01 | degrees C |
| Noise | 0.01 | degrees C RMS |
| Beamwidth (HWHM) | 5 | degrees |
| Accuracy | TBD | degrees C |
| Update Rate | 1 | sec |
| Emmisivity | 0.7 | set to typical Sky |
| PWV | 0 to 20 | mm (reduced accy. Above 20mm) |
| Measured Ambient |   |   |
| Temperature | -20 to 70 | degrees C |
| RH | 0 – 99.9 | % |
| DP | -20 to 70 | degrees C |
| Wi-Fi |   |   |
| Protocol | 802.11 b/g/n | 2.4 GHz |
| RF Power | 100 | mW |
| USB |   |   |
| Protocol | USB 2.0 |   |
| Connector | Micro B |   |